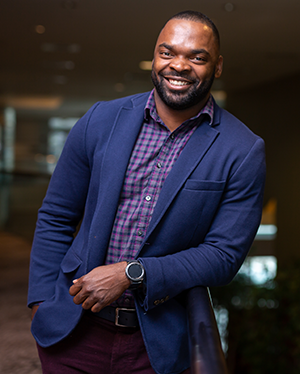 Dido Balla,M.Ed.
Chief Vision Officer
Johns Hopkins University School of Education Graduate
Teach For America Corps Member 2011
Comic books and street soccer were my best friends. Growing up in Yaoundé (Cameroon), not much excited me about life, but when I was playing soccer or reading comic books, nothing else mattered.
I felt as though I was in a world specifically designed for me. After I moved to the U.S for college and became a teacher, I struggled to recreate that experience for my students. They seemed to find no joy in reading. However, once I started exercising with them after school, their demeanors changed.
They loved being outside, jogging, sprinting, squatting, etc. Soon enough, this joy transitioned into the classroom, and my students started engaging with texts in the way that I did as a kid.
Gradually, through fitness and literature, they were finding a world specifically designed for them, just like I had years before them. FitLit embodies that concept--we can all better our tomorrow while feeling as comfortable as if the world had been specifically designed for us.